FIRST® LEGO® League Explore
Welcome to FIRST ® LEGO® League Explore!
In FIRST ® LEGO® League Explore, teams focus on the fundamentals of engineering as they explore real-world problems, learn to design and code, and create unique solutions made with LEGO® bricks and powered by LEGO® Education SPIKE™ Essential or WeDo 2.0.
FIRST LEGO League Explore is one of three divisions by age group of the FIRST LEGO League program. This program inspires young people to experiment and
grow their confidence, critical thinking, and design skills through mhands-on learning. FIRST LEGO League was created through an alliance between FIRST ® and LEGO® Education.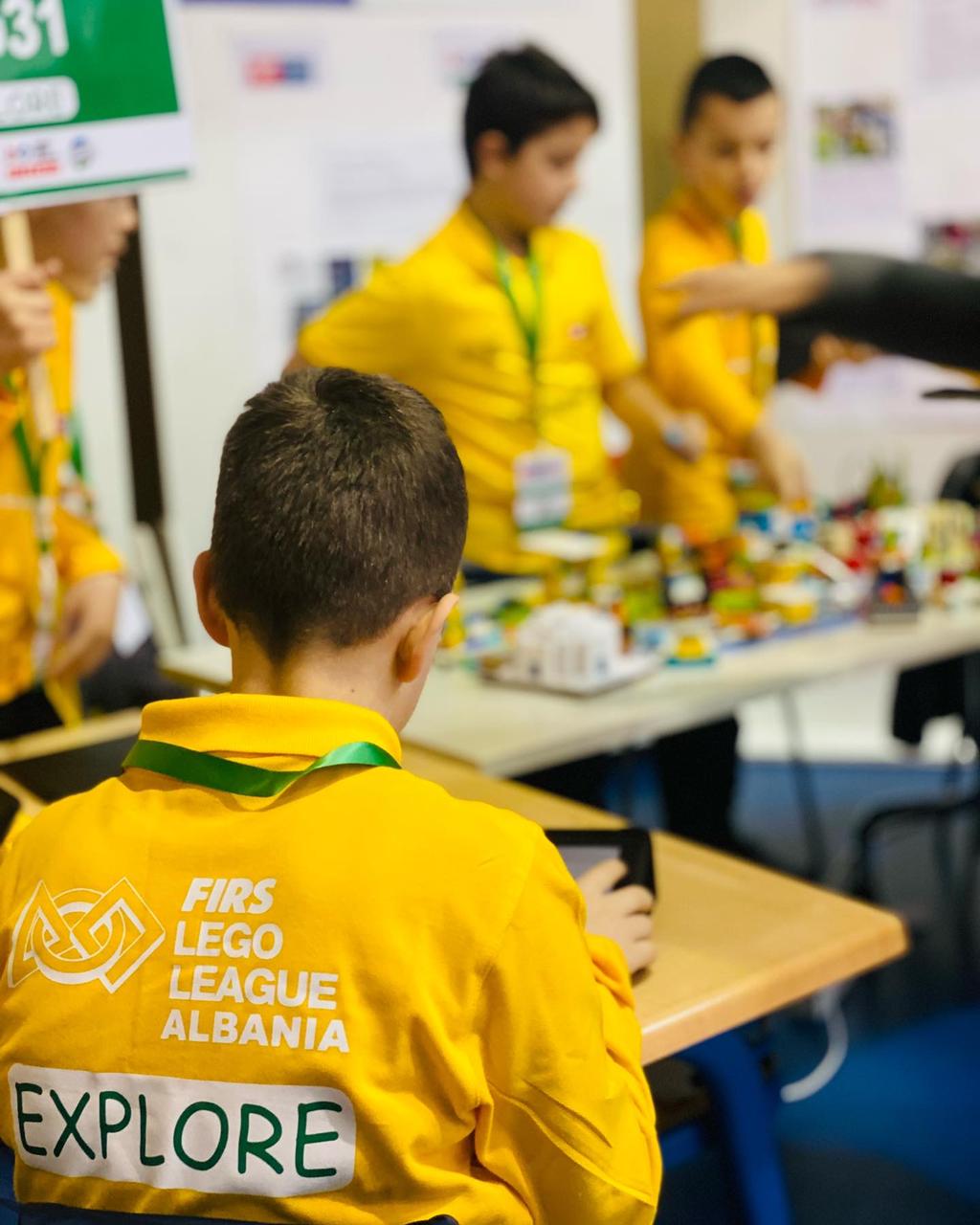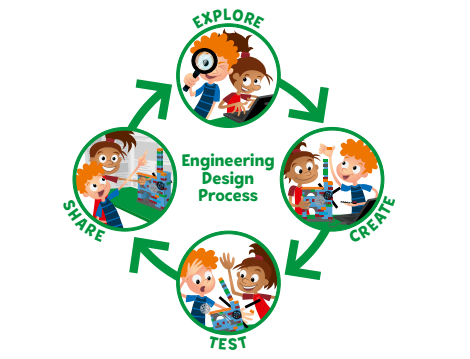 Children work together in teams of six members using pieces from the LEGO Education SPIKE™ Essential or WeDo 2.0 set, and an Explore set. They will collaborate and communicate to build, learn, and play together.
Children should be encouraged in every session to work with their teammates, listen to each other, take turns, and share ideas and pieces.
Here are sample team roles to use during the sessions. Everyone could experience each role multiple times throughout their FIRST LEGO League Explore experience.
Using roles helps the team function more efficiently and ensures that everyone on the team is engaged. Some roles, like the builder and coder, could be filled by multiple children during a session when the experience is designed for a pair of children.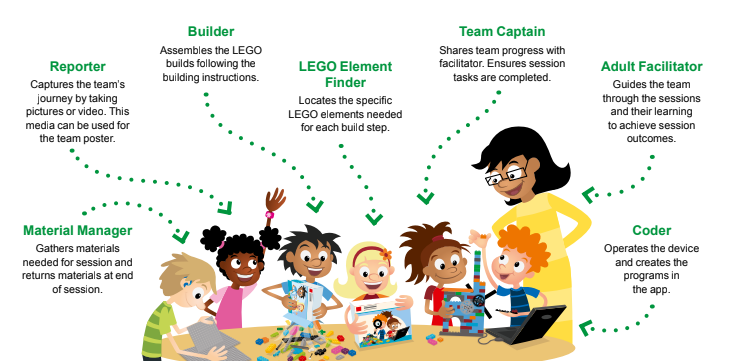 Welcome to SUPERPOWERED™!
The children will explore the entire energy journey. Where energy comes from to how energy is used and all the steps in between. They will discover different energy sources and energy consumers. They will identify energy problems in their own community.
The children will build a wind turbine, energy storage model, and carousel. They will explore coding and motorizing their team model. They will create their own energy journey and build different ways energy is captured, stored, distributed, and consumed. They
will test and iterate on their energy journey and make choices to create the best solution.
The children will record their ideas
and designs in their Engineering
Notebooks. They will share their
builds and what they learned with
others. Finally, they will participate
in the festival, where they share
their team posters and team
models with reviewers, families,
and friends.
All Rights Reserved © 2022 - FIRST®️ LEGO®️ League Albania