FIRST® LEGO® League Discover
Welcome to FIRST ® LEGO® League Discover!
In FIRST ® LEGO® League Discover, children are introduced to the fundamentals of STEM while working together to solve fun challenges and building models using LEGO® DUPLO® bricks. Students gain habits of learning, confidence, and teamwork skills along the way.
FIRST LEGO League Discover is one of three divisions by age group of the FIRST LEGO League program and serves the youngest children. This program inspires young people to experiment and grow their confidence, critical thinking, and design skills through hands-on learning. FIRST LEGO League was created through an alliance between FIRST ® and LEGO® Education.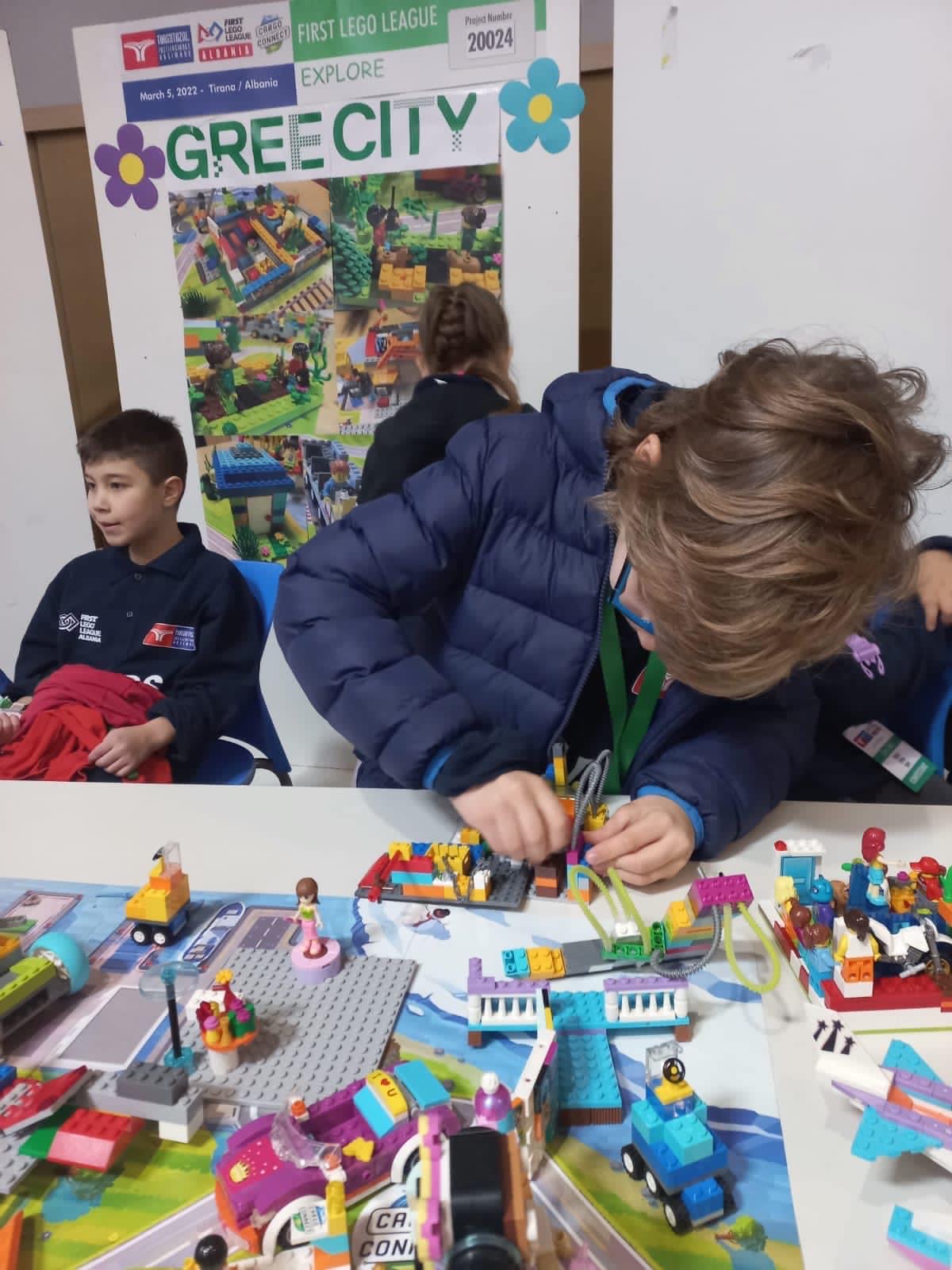 Welcome to SUPERPOWERED™! The children will explore the entire energy journey, where energy comes from to how energy is used and all the steps in between. They will discover different energy sources and energy consumers. They will think about how energy is stored and distributed.
The children will build a wind turbine, energy storage model, and carousel. They will explore coding and motorizing their team model. They will create their own energy journey and build different ways energy is captured, stored, distributed, and consumed. They
will test and iterate on their energy journey and make choices to create the best solution.
The children will record their ideas
and designs in their Engineering
Notebooks. They will share their
builds and what they learned with
others. Finally, they will participate
in the festival, where they share
their team posters and team
models with reviewers, families,
and friends.
All Rights Reserved © 2022 - FIRST®️ LEGO®️ League Albania